5 great gdc talks for game designers
GDC is one of the most important gaming events. It's a great place to network but also to hear amazing talks given by experienced game developers in many areas.
In this new post, I have selected 5 GDC talks that in my opinion, are great for a Game Designer, no matter if you are just starting or if you have a few years of experience under your belt.
Hope you like them and enjoy your time learning from these amazing Game Designers!
1. ONe-page designs
Stone Librande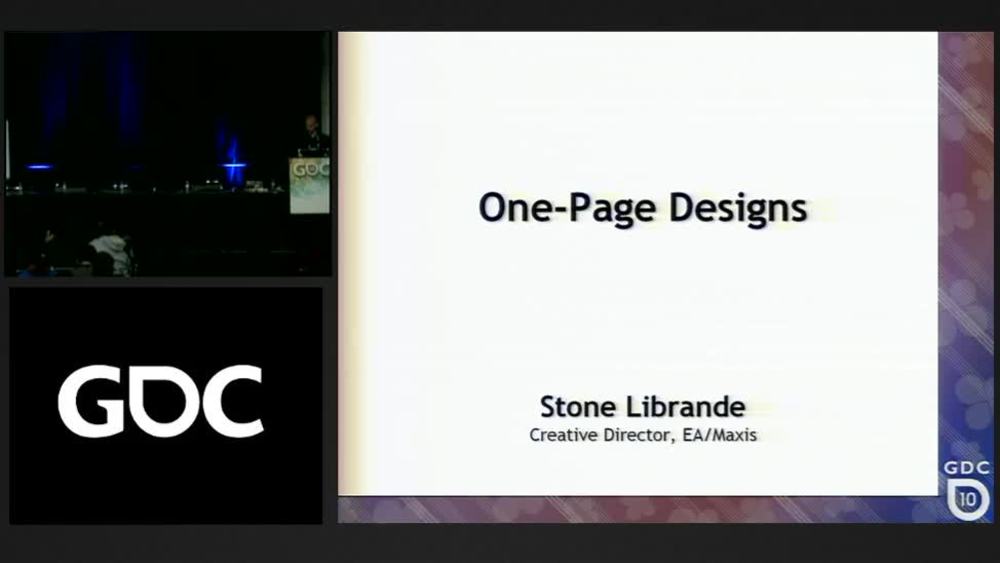 One-page designs will allow you to create engaging documents to communicate your designs.
One of several amazing talks by Stone Librande (a bonus: "Designing Games for Designers). In this 2010 talk, he give reasons to use one-page designs instead of GDD's and Wikis (that were very popular around that years). One-page designs are clearer, faster to iterate and (arguably) beautiful and fun to watch.
Improve your documenting game with this talk!
2. Ghost in the machine: Authorial voice in system design, "Frostpunk" & Beyond
Marta Fijak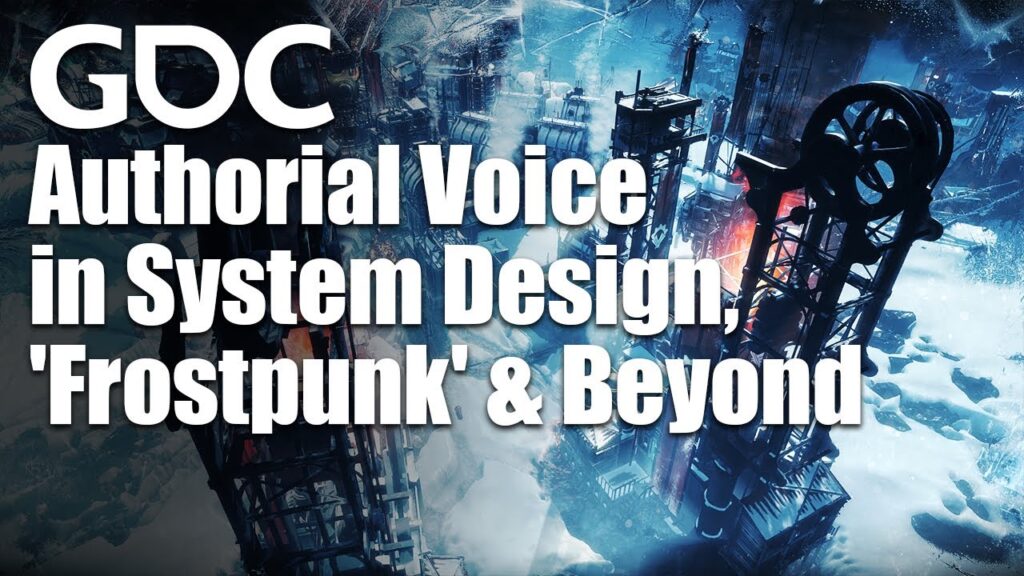 Delve deeper in the meaning of Systems Design and Game Narrative with this amazing talk
If you are interested in Systems Design, this is a talk that will make you think about the underlying meaning of your systems and how are YOU the one that are communicating with your players.
Any artistic endeavor is also a piece of the artist. Be aware of what are you communicating, how and why.
3. Throwing Out the Dopamine Shots: Reward Psychology Without the Neurotrash
Ben Lewis-Evans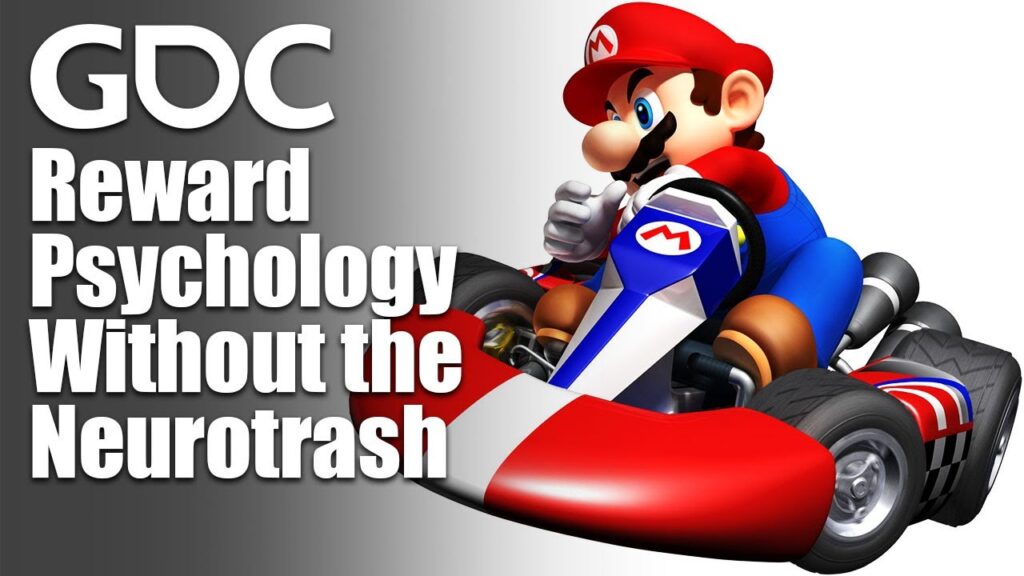 Neuro-KartRacing?
The Neuro[inserteverywordthatyouwanthere] think is taking not only game design, but many other fields that are taking bits and chunks of Neuroscience to justify any disparate set of things.
If you want to really understand the meaning and actions of many of the "neuro"-things, this is your talk!
4. Beyond Game Design
Richard Carrillo
Games are not made in isolation. As a Game Design (and in life), it's important to consider others.
Alongside Stone Librande, Richard Carrillo is one of my favorite speakers. His talks are full of knowledge and easy understandable. In this talk, Richard explores what is "beyond" game design, namely, All the other people that compose the team!
This is a great talk to learn how to enhance the communication inside your studio.
4. Beyond Game Design
Richard Carrillo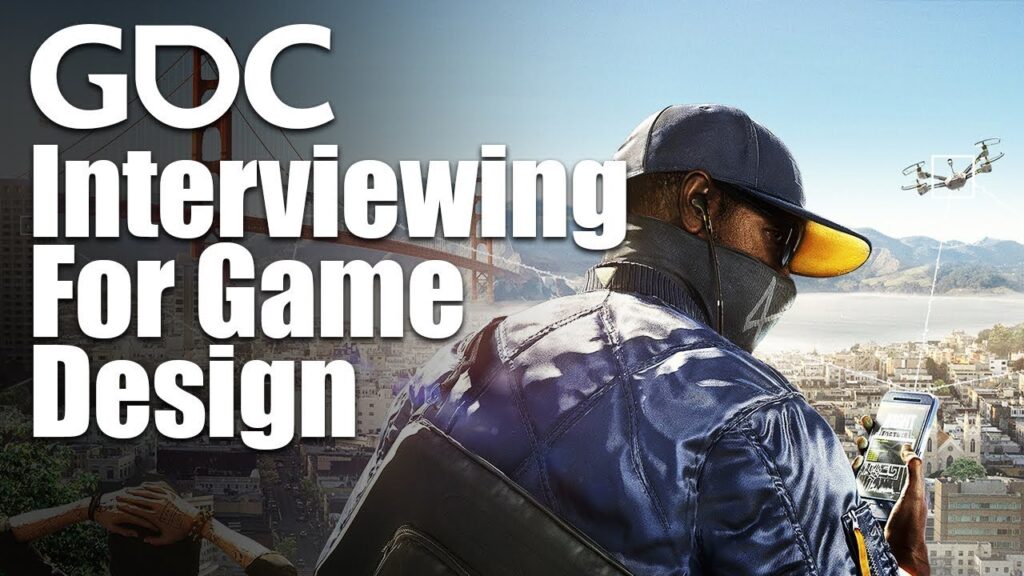 Nervous about interviewing for the first time? This is the must-do manual for interviews.
Another one by Richard Carrillo. This one seems directed to Senior or Lead designers, but don't be fooled. If you are just starting or you are preparing yourself for your first interviews, this talk with help you to have a deeper understanding of what interviewers are looking on a candidate.
Both If you are preparing for being the interviewer or the interviewee, this is a must for every designer.
Now, what are you doing here! Instead of watching the new Netflix show or *invest* 3 hours playing that game that you like, go watch these talks, take notes and learn for these fascinating talks.